{about me}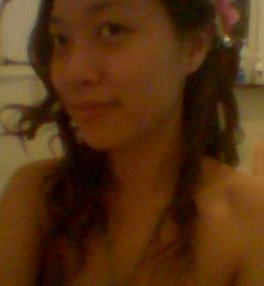 Name: Su Ling
Location: Georgetown, Penang, Malaysia

Simple things make me happy!

See my complete profile
{disclaimer}
This blog is solely MINE It contains MY photos, thoughts, hopes, dreams, secrets, and fears. I write because I want to, and you read because you want to. If you don't want to read, then don't. It's that simple.
Saturday, August 04, 2007

Fried Crickets! Yummy!

Mummy told me grandgranny used to catch croaches to eat as medicine...yucks!

I have been on chinese medicine and this is one of the worse thingy i was prescribed. previously I had pills for sore throat and it was very bitter I gotta chew it. Almost puke! Then I have some powder stuff to be taken. Ok not bad first one taste like mint, second type taste like peanuts. Ok I don't mind having them. Next I have this below....nightmare even when i offer it to Don, he walked off :(




During that period I couldn't eat any fried food, no durian, no mangoesteen, no rambutan, no duku langsat, no mango, no strawberry, no laksa, no rojak...geezzz...i only had porridge like the whole week. I think I lost some weight.

Now much better, I have having mooncakes, I going to have mangoesteen this weekend too! :)

Also I am planing a buffet party for Don 2 years old Birthday. I am very careful on his diet. I am planning to have some chicken hotdog for him, but I am afraid then he will not want vege salad with that. hmmmmm

Labels: chinese medicine, herbs, pet party
Teacuppa.com - Gourmet Teas for all!
{loves}
cheesecakes
strawberries
ice-cream
satay
chee cheong fun
curry laksa
penang laksa
ba kut teh
popiah
nasi lemak
crabs
peking duck
watching TVB drama
travelling
talking to stranger
walking alone in an empty street
{hates}
pretentious people
waking up early
naughty Frosty
{recently}
{movie watched}
{archives}
September 2004
October 2004
November 2004
December 2004
January 2005
February 2005
March 2005
April 2005
May 2005
June 2005
July 2005
August 2005
September 2005
October 2005
November 2005
December 2005
January 2006
February 2006
March 2006
April 2006
June 2006
July 2006
August 2006
April 2007
May 2007
June 2007
July 2007
August 2007
September 2007

{credits}