{about me}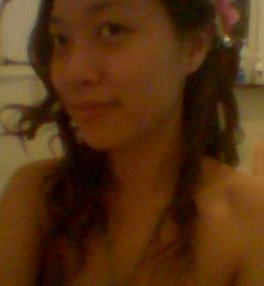 Name: Su Ling
Location: Georgetown, Penang, Malaysia

Simple things make me happy!

See my complete profile
{disclaimer}
This blog is solely MINE It contains MY photos, thoughts, hopes, dreams, secrets, and fears. I write because I want to, and you read because you want to. If you don't want to read, then don't. It's that simple.
Sunday, June 24, 2007
Feng Shui + random stories
I have a new tea tray with a wodden carved dragon and chicken. The dragon symbolizes career success and courage. Also I have a jade turtle. :) Health and Longevity! chickie? Me!
Well well.. i have dragon + turtle = Dragon Turtle

Dragon turtle combines the longevity of a turtle and the power of a dragon. The dragon head turtle is a powerful symbol of obtaining balance in life.
I saw something cute too a horse and a fly..
A Horse and a Fly is a symbol of instant success in all your endeavors. Therefore wish it's a really potent lucky charm for those who wish to gain quick results and instant success. Must bring that to Genting!
Hehe I wanna buy more toy for my new tea tray la. But my mummy say I buy too a lot of stuffs. She already forbids me to buy more clothes but MNG is having sale (MEGA SALES), wanna get a pair of jeans la! She also added I cannot buy more hair product stuffs so i gotta use my old repair shampoo and conditioner. But I am buying new hair oil and cream la..finishing d!
Labels: fengshui, sale, tea accessories
Teacuppa.com - Gourmet Teas for all!
{loves}
cheesecakes
strawberries
ice-cream
satay
chee cheong fun
curry laksa
penang laksa
ba kut teh
popiah
nasi lemak
crabs
peking duck
watching TVB drama
travelling
talking to stranger
walking alone in an empty street
{hates}
pretentious people
waking up early
naughty Frosty
{recently}
{movie watched}
{archives}
September 2004
October 2004
November 2004
December 2004
January 2005
February 2005
March 2005
April 2005
May 2005
June 2005
July 2005
August 2005
September 2005
October 2005
November 2005
December 2005
January 2006
February 2006
March 2006
April 2006
June 2006
July 2006
August 2006
April 2007
May 2007
June 2007
July 2007
August 2007
September 2007

{credits}