{about me}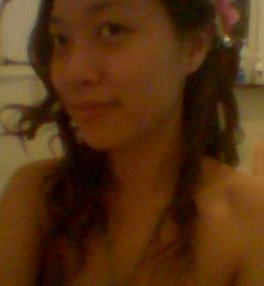 Name: Su Ling
Location: Georgetown, Penang, Malaysia

Simple things make me happy!

See my complete profile
{disclaimer}
This blog is solely MINE It contains MY photos, thoughts, hopes, dreams, secrets, and fears. I write because I want to, and you read because you want to. If you don't want to read, then don't. It's that simple.
Monday, June 25, 2007
Pork Chop a la SU
Yummy! very delicious!
Ingredients
Marinates pork with some soya sauce, sugar, pepper and chinese wine (i don't know what is it called) you can add red wine as well. Keep it in the refrigerator for one day. If you poke your pork with fork, its better!
Simple but very delicious! Alternative, before you cook it in your pan, you can add some flour to your meat and cook. But i prefer it without any flour and cook it just right when the meat turn color. Soft and tender!
Picture..
Below is a very gross picture.. I wanted to cooked something la..but it fails miserably!! I wanted to had bread with egg + yellow beans! But somehow I don't know la..doesnt taste that good..hehe and yellow bean was kinda hangus d! I had once something like that at a Hotel but it taste good!


Labels: food
Teacuppa.com - Gourmet Teas for all!
{loves}
cheesecakes
strawberries
ice-cream
satay
chee cheong fun
curry laksa
penang laksa
ba kut teh
popiah
nasi lemak
crabs
peking duck
watching TVB drama
travelling
talking to stranger
walking alone in an empty street
{hates}
pretentious people
waking up early
naughty Frosty
{recently}
{movie watched}
{archives}
September 2004
October 2004
November 2004
December 2004
January 2005
February 2005
March 2005
April 2005
May 2005
June 2005
July 2005
August 2005
September 2005
October 2005
November 2005
December 2005
January 2006
February 2006
March 2006
April 2006
June 2006
July 2006
August 2006
April 2007
May 2007
June 2007
July 2007
August 2007
September 2007

{credits}