{about me}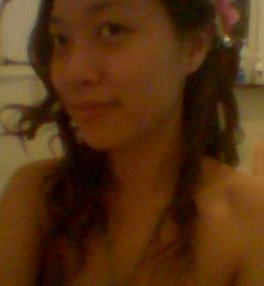 Name: Su Ling
Location: Georgetown, Penang, Malaysia

Simple things make me happy!

See my complete profile
{disclaimer}
This blog is solely MINE It contains MY photos, thoughts, hopes, dreams, secrets, and fears. I write because I want to, and you read because you want to. If you don't want to read, then don't. It's that simple.
Sunday, July 22, 2007

Cream Scones Recipe

Feeling like having scones wth cream, butter and strawberry jam. Will bake next weekend since I am busy this coming week.

280 grams all-purpose flour
50 grams granulated white sugar
2 teaspoons baking powder
1/8 teaspoon salt
76 grams cold butter
1 large egg, lightly beaten
1 teaspoon vanilla essence
120 ml milk, add some milk powder, (if you do not like the milk powder fragrance then don't add it)

Glaze:
1 large egg, lightly beaten
1 tablespoon cream or milk

yum yum..i have fresh strawberry jam from Cameron highland.

I still have two recipes to share, one is some Thai fish fillet or something like that and bacon sandwiches. I have to blog about King and I later. Love it! VIP seating, extremely close to the stage! First row and middle sitting. Can watch handsome enrique and his great body! Must thank Frosty! :D Maybe let him have Don for one week.

Missing Don...went shopping earlier bought breath mint for Don, new shampoo for Don..and a book on how to train doggie. I should stop myself from going to pet shop in KL, I always end up spending a lot buying things for Don. I think I feel guilty for abandoning him. Poor him, he is unhappy today according to my mum. Not eating and hiding under the table or waiting at the door. Ooo...poor Baby!

I am tired...
Teacuppa.com - Gourmet Teas for all!
{loves}
cheesecakes
strawberries
ice-cream
satay
chee cheong fun
curry laksa
penang laksa
ba kut teh
popiah
nasi lemak
crabs
peking duck
watching TVB drama
travelling
talking to stranger
walking alone in an empty street
{hates}
pretentious people
waking up early
naughty Frosty
{recently}
{movie watched}
{archives}
September 2004
October 2004
November 2004
December 2004
January 2005
February 2005
March 2005
April 2005
May 2005
June 2005
July 2005
August 2005
September 2005
October 2005
November 2005
December 2005
January 2006
February 2006
March 2006
April 2006
June 2006
July 2006
August 2006
April 2007
May 2007
June 2007
July 2007
August 2007
September 2007

{credits}