{about me}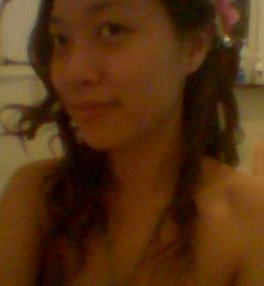 Name: Su Ling
Location: Georgetown, Penang, Malaysia

Simple things make me happy!

See my complete profile
{disclaimer}
This blog is solely MINE It contains MY photos, thoughts, hopes, dreams, secrets, and fears. I write because I want to, and you read because you want to. If you don't want to read, then don't. It's that simple.
Wednesday, August 02, 2006

I heart Penang

After spending almost 5 years here, I truly love Penang! We have everything here, the mountains, the beaches, the modern and old city. Just LOVELY! Plus there is plenty of opportunities in this small island. It is easy accessible, not like in KL. So many trees around us! So much nice food!!! Everyday the island is growing. So much development I have seen over the years.



Last weekend was an exciting weekend of food, food and food! For others, The Penang Bridge run and St. Anne festival in Bukit Mertajam. Everyone is heading towards Penang.

Also more new restaurants are making their way here. Subway just openned last week too in E-gate. :) Can't wait to go one day for a quick bite! But of course subway is not cheap. :) I wonder how would they survive here. Also there's a Old Town kopitiam around the corner, always pack with people. I still haven't got a chance to go there. Whenever I am there, it is always pack!

And also a new trendy restaurant called Food Loft at Gurney Plaze. Go there in the afternoon. You get a very nice view of the sea, blue skies and white clouds. The concept is very much like Marche at The Curves in Damansara. You get a card and order what you like from the open kitchen. Here you get the seaview! Also the food is much cheaper compared to Marche. For the ambience and seaview, I don't think it's expensive. For Subway you get the Bridge view! Hehe!

Penang is really getting better and better. When the big megamall openned by end of the year, there are more goodies to come!


Nitezz...
Teacuppa.com - Gourmet Teas for all!
{loves}
cheesecakes
strawberries
ice-cream
satay
chee cheong fun
curry laksa
penang laksa
ba kut teh
popiah
nasi lemak
crabs
peking duck
watching TVB drama
travelling
talking to stranger
walking alone in an empty street
{hates}
pretentious people
waking up early
naughty Frosty
{recently}
{movie watched}
{archives}
September 2004
October 2004
November 2004
December 2004
January 2005
February 2005
March 2005
April 2005
May 2005
June 2005
July 2005
August 2005
September 2005
October 2005
November 2005
December 2005
January 2006
February 2006
March 2006
April 2006
June 2006
July 2006
August 2006
April 2007
May 2007
June 2007
July 2007
August 2007
September 2007

{credits}