{about me}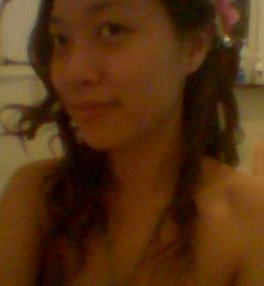 Name: Su Ling
Location: Georgetown, Penang, Malaysia

Simple things make me happy!

See my complete profile
{disclaimer}
This blog is solely MINE It contains MY photos, thoughts, hopes, dreams, secrets, and fears. I write because I want to, and you read because you want to. If you don't want to read, then don't. It's that simple.
Sunday, February 26, 2006

Sunday

quick updates,

I went hiking today and could not reach the top. :(
I used to reach the top in 20-25 minutes. Today it was like never ending.

Sigh..maybe I didn't had lunch today, went on empty stomach that's why no energy
to hike up!

Maybe I will go next week again. This time i will not go with empty stomach.

I am waiting to watch Final Destination 3. Yippie, I hope is good!

Hmmm my legs a bit aching! aiyo bad...i better apply some Yokoyoko later, cooling and nice! :D

CIoazz!

Wednesday, February 15, 2006

Cute don~

orangie picture



It's an orangie photo. Geezz...i put on weight. Sigh..need to go on diet. Been sick through out the whole chinese new year from sore throat->cough->flu->feverish->cold!!!!!

Help!!

Luckily I am feeling much better now. I been a lazy blogger. I haven't done much lately, other than eating and sleeping.

zzzzz nitezz...

cute done and me!

Tuesday, February 14, 2006

don


don


don

Yummy spicy fish sambal

fish with sambal

fish sambal

grilled sambal fish

Hiking: Penang Hill

Cooling penang hill.





old train

Teacuppa.com - Gourmet Teas for all!
{loves}
cheesecakes
strawberries
ice-cream
satay
chee cheong fun
curry laksa
penang laksa
ba kut teh
popiah
nasi lemak
crabs
peking duck
watching TVB drama
travelling
talking to stranger
walking alone in an empty street
{hates}
pretentious people
waking up early
naughty Frosty
{recently}
{movie watched}
{archives}
September 2004
October 2004
November 2004
December 2004
January 2005
February 2005
March 2005
April 2005
May 2005
June 2005
July 2005
August 2005
September 2005
October 2005
November 2005
December 2005
January 2006
February 2006
March 2006
April 2006
June 2006
July 2006
August 2006
April 2007
May 2007
June 2007
July 2007
August 2007
September 2007

{credits}