{about me}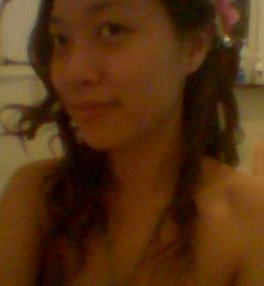 Name: Su Ling
Location: Georgetown, Penang, Malaysia

Simple things make me happy!

See my complete profile
{disclaimer}
This blog is solely MINE It contains MY photos, thoughts, hopes, dreams, secrets, and fears. I write because I want to, and you read because you want to. If you don't want to read, then don't. It's that simple.
Friday, January 20, 2006

I've been a lazy blogger!

I haven't been updating my blog for so so long. I been really busy lately with tons of stuff.

CNY is coming and the town is always pack with ppl and the traffic is really bad!
I wish I could stay home more, if needed I will go out during non peak hours but the HOT weather is killing me.

The pineapple jam is ready and we will be baking pine-tarts soon, probably on Saturday. Yummy...hot delicious pinetarts...melthing in my mouth.

Probably gonna stay home for the weekend as the town will be really pack.

I have done with my shopping expect I could not get a new sandal. "sad" Don't think I wanna look for it anymore. Just tired of shopping. On other notes, I'm crazy about flower hairclips lately. Bought 4 of then lately. :D

Next week gonna be super busy week, I going for my facial and nail done. Pheeewwws....busy busy busy..:D Yes, I am vain!

Other stories, will be Dad moved to KL, me and mom here...moving down to Kl soon..but i guess probably in another 6-8 months time. Don is growing up..can't wait to see him this coming Friday. Yippie time to play with Don and spoil him. hehe!

Don been a bad boy. He stole my brother's egg tarts one nite and vomit after that. Poor him! I hope he learned his lesson. Nahh...he is way too greedy..

I am really busy with studies lately and life. Probably gonna take this exam soon..
Fundamental IT Professional (FITPE). More info can be found here..
http://www.meteor.com.my/index.php?op=view&m=9&page=55

Hope i get tutorial too, it's been a long time since i study stuff like that :D..

Anyway I gonna watch some tv now.

Till then have a good CNY. Eat all you can...hehe!
Teacuppa.com - Gourmet Teas for all!
{loves}
cheesecakes
strawberries
ice-cream
satay
chee cheong fun
curry laksa
penang laksa
ba kut teh
popiah
nasi lemak
crabs
peking duck
watching TVB drama
travelling
talking to stranger
walking alone in an empty street
{hates}
pretentious people
waking up early
naughty Frosty
{recently}
{movie watched}
{archives}
September 2004
October 2004
November 2004
December 2004
January 2005
February 2005
March 2005
April 2005
May 2005
June 2005
July 2005
August 2005
September 2005
October 2005
November 2005
December 2005
January 2006
February 2006
March 2006
April 2006
June 2006
July 2006
August 2006
April 2007
May 2007
June 2007
July 2007
August 2007
September 2007

{credits}