{about me}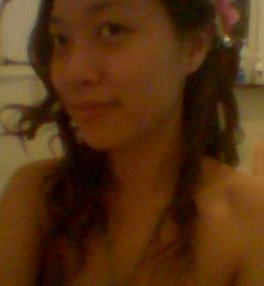 Name: Su Ling
Location: Georgetown, Penang, Malaysia

Simple things make me happy!

See my complete profile
{disclaimer}
This blog is solely MINE It contains MY photos, thoughts, hopes, dreams, secrets, and fears. I write because I want to, and you read because you want to. If you don't want to read, then don't. It's that simple.
Thursday, July 28, 2005

Bye Bye TSDM

My last day at work tomorrow. At last the day has come. Pheewww...FINALLY! Of coz there's some sad and happy feeling to leave my second home. However, we should take things at positive side. ;)

Sad sad to leave everyone at work...afterall it has been one year plus working there. The thing I learned cannot be replaced with anything. I have a lot things to write bout work but I don't think I should 'vomit' it out here!!

Happy to leave. Definately a more exciting life to look forward! Student life and 'tai-tai' life. :D Haha! Looking forward to seek what I want in life i guess.

On other story, I wanna blog about my manager. I think he is the luckiest man! Everyday I see his wife dropping him off for work, picking him up for lunch at home, and finally after work his wife picking him up after work. Wow. I wish I have someone like that :D After a long day at work, somemore who treat you like a princess. Isn't that wonderful?

Tommmorow also I gotta say good bye to my T41. sob sob!!

Anyway, have a good weekend.

Ta!

Wednesday, July 27, 2005

10..9..8..7..6..5..4..3..

2 more days to go before I be a 'tai-tai'. :P

I'm just blogging about my unhapiness about my stolen pashima from my cube. Ish ish..so many thieves nowadays at work place. Terible!

I have started clearing up my cube. Looks empty here. It has been my second home for a year plus! Sad to leave my cube!

Time really flies. Soon I will be our from here! Sob sob!

Monday, July 25, 2005

Car broke down :(

My car broke down this morning. (sob sob) Mechanic came and looked at it and changed the battery. Car up and running again. :D Glad. On other happy note, I got my Reese chocholates :D Yummy!!! This one is with peanut butter, I like it, as it's different from ussual one, so sweet this is salty a little :D Yummy! :D

Friday, July 22, 2005

Friday

Hmmm quite a lovely day. But feeling sleepy. Having farewell lunch with around 35 colleages later. Big crowd. And also will get to eat laksa tomorrow! Yiipie!!!

One more week to go before i leave work. :)

Tuesday, July 19, 2005

The Taste Of The Thousand Tears

Went for a farewell lunch this noon with my group. Ate at this restaurant called 18. I had lamb. Tasty! There were 10 of us all together. 5 of them leaving to US soon, then me end of the month. Through out the conversation they talked a lot bout' Las Vegas. Hehe! They even told me bout stripped bar. And some other xxx stuffs. After coming back from lunch felt so sleepy...didn't sleep last nite after waking up in the middle of the night. Crazy indeed!

Today while i was checking my mp3 on my laptop i realized i lost one of my favourite song by Fish Leong. I looked through my laptop at least 5 times to look for it. Finally, gave up and ask from my colleague. :) Luckily he has the album :)

Anyway, below is the song lyric pin yin for it. Listening to this song remind me alot of stuffs!

mei bie de zhi xiang shuo dui bu qi
dui bu qi wo zhen de ai ni
bu guan ni hui zhen me xiang ni zhen me shuo
ye bu hui gai bian wo de jue ding
ni zhi dao you shi hou gan qing shi hen nan shuo
hen nan shuo ai ren huo peng you
cong qian dao xian zai wo zhen de gan jue yao
yi xiang dao ni wo de xin jiu fa shao
xiang gei ni ting wo de xin tiao
xiang ni zhi dao wo shui de bu hao
he shui xiang zhe ni
da che xiang zhe ni
he yan bi yan jian chu xian de quan shi ni
wo cai bu dao ni de biao qing
wo deng bu dao ni de hui ying
bu xiang nan wei ni
you bu xiang fang qi ni
jue ding gao su ni
dui bu qi dui bu qi wo ai ni
mei bie de zhi xiang shuo dui bu qi
zhen me yang wo dou hui zhen xi
bu guan ni hui zhen me jiang
ni zhen me zuo
ye bu hui ying xiang wo de xin qing
ni zhi dao you shi hou nan hai geng nan zhuo mo
na zhuo mo ai ren huo peng you
xian zai dao yong yuan wo zhen hui gan jue yao
yi xiang ni wo de xin jiu kuang tiao
wo de mo yang ji bu ji de lao
qing ren ka you mei you shou dao
du shu xiang zhe ni
ting ge xiang zhe ni
da di he lan tian
chu xian de quan shi ni
wo cai bu guan ni de biao qing
wo cai bu li ni hui bu hui ying
bu xiang wei nan ni
you bu xiang fang qi ni
jue ding gao su ni
dui bu qi dui bu qi wo ai ni
ni ting yi ting wo de xin tiao
ni kan yi kan wo shui de bu hao
he shui xiang zhe ni
da che xiang zhe ni
he yan bi yan jian chu xian de quan shi ni
wo cai bu dao ni de biao qing
wo deng bu dao ni de hui ying
bu xiang wei nan ni
you bu xiang fang qi ni
jue ding gao su ni

Sunday, July 17, 2005

Blueberry, chocolate, raisin and strawberry

My first time baking muffins. A success! I love all except the one with strawberry jam. I think i need to use fresh strawberry then it will taste better. With the jam is taste artificial.

Delicious!!


Saturday, July 16, 2005

My life

I'm thankful to have such a wonderful life. Sometimes when I have nothing to do, I will sit down and appreciate what I have in life. I don't have much commitments in life, therefore I can do what I want with my life. I don't have house loan or even a car loan. And I am staying home with my family which mean I don't have to pay for rental. Life is fun! My parents don't stop me from doing anything I want with my life. So I am thankful to God. Then I am leaving work and concentrating on my Masters. I will miss my job. I love my job and the working environment. I love my manager. He is a very considerate person. I will definately miss everything at work. But I guess I will find another new direction in life soon. So life is perfect for me. I have everything I want in life.

But there's one thing that I want to complain which is regarding buying a puppy. My parents disagree of having one. So my life is not so fulfilled yet. Why why can't i have a little puppy? Then I have thought of a hamster too. But then they even complained that I have one before and it died because of me. Sigh. But then i really want a dog. So i can bring the dog for a walk every evening. Then they suggested to get fish. Fish are nice but I don't know I am not a very keen person on fish or turtle. Dislike turtles. I already have a "turtle" with me all the time. Slow creature. I wish I stay alone in my own apartment. Then I can have my doggie! Hmmm...

It's 2 weeks from my last day of work. I have to start planning for it. :D Well nothing much! I am going out shortly to meet up with some friends. I am actually kinda sleepy. And also I can't shower and wash my hair now. As we are going to Kayu. Whenever you come back your hairs and colthes have a kind of curry smell. Dislike it!

Anyway tomorrow I gonna bake some muffins. I gonna try to be funky with my muffin. Hehe then bring it to office to feed my colleagues if it doesn't taste so bad! Heh Heh!

Ciaoz!

Wednesday, July 13, 2005

Introducing Muffin

Hi all,

This is my lonely Muffin..he has a very sad look on him. Poor him!




My mom finally came back to Penang on Monday night :)
So nice, home cooked food again. I felt like I was in heavan yesterday as I had chocolates at work, then home cooked food for dinner and later tang yuan for supper. It was YUMMY and I went to bed around 10 PM. Woke up around 2.30 AM, then went back to bed around 3 AM. It was a pleasant sleep, except I gotta wake up early for a meeting which was later re-sheduled to 8 AM. Glad that I am leaving work soon. Then I can wake up whenever I want. Hehe of coz not! I am not a lazy girl. I will wake up probably around 9 AM or 10 AM. *I hope*

This is my tang yuan...DELICIOUS.




I also managed to hack into one password protected file last weekend! :D

I haven't been blogging a lot lately. And also I have been busy at work giving training. Later again I have training!

Let's cheer for Wednesday!

Friday, July 08, 2005

Weekend

I m lazy to blog. Recent updates - watched Initial D, Batman Begin and World of War. :D

Have a good weekend all!

Friday, July 01, 2005

Caught in the act-Botanical Garden


Have a good weekend!
Teacuppa.com - Gourmet Teas for all!
{loves}
cheesecakes
strawberries
ice-cream
satay
chee cheong fun
curry laksa
penang laksa
ba kut teh
popiah
nasi lemak
crabs
peking duck
watching TVB drama
travelling
talking to stranger
walking alone in an empty street
{hates}
pretentious people
waking up early
naughty Frosty
{recently}
{movie watched}
{archives}
September 2004
October 2004
November 2004
December 2004
January 2005
February 2005
March 2005
April 2005
May 2005
June 2005
July 2005
August 2005
September 2005
October 2005
November 2005
December 2005
January 2006
February 2006
March 2006
April 2006
June 2006
July 2006
August 2006
April 2007
May 2007
June 2007
July 2007
August 2007
September 2007

{credits}