{about me}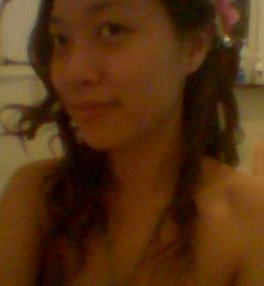 Name: Su Ling
Location: Georgetown, Penang, Malaysia

Simple things make me happy!

See my complete profile
{disclaimer}
This blog is solely MINE It contains MY photos, thoughts, hopes, dreams, secrets, and fears. I write because I want to, and you read because you want to. If you don't want to read, then don't. It's that simple.
Saturday, June 25, 2005

Magic Words

I want you to come to me when you're feeling down.
Knowing I can count on you during hard times.
We will find a way but it won't come easy.
When the yearning fades away, do we wanna stay?

Trying to be strong for you like you're strong for me.
Looking at you holding up so easily.
When I'm having doubts about what I'm feeling
And future worries are darkening my mind.
That's when you come around.

And you just say that magic words and everything is fine again baby.
You just touch me like I love and loving you feels new again...mmm yeah.
Sometimes I can get kinda low and I just wanna walk away (from you).
Then you just say the magic words –oh baby- and I feel the sun shinning down on me again.

I know I can be a pain to you at times.
I just wanna find a way to compromise.
I gotta learn to deal with you going your way.
And though you can't be here with me sometimes.
I can't wait till you come around.

And you will say that magic words and everything is fine again baby.
You will touch me like I love and loving you feels new again...mmm yeah.
Sometimes I can get kinda low and I just wanna walk away (from you).
Then you just say the magic words –oh baby- and I feel the sun shinning down on me again.

You belong to me.
I belong to you.
And the feeling's true.
A sense of security.
I love you baby.
And I know you love me too.
When you say the words, the special words, the magic words...
When you say you love me.

Say that magic words and everything is fine again baby.
And you just touch me like I love and loving you feels new again...Oh yeah.
Sometimes I can get kinda low and I just wanna walk away.
Then you just say the magic words –oh babe- and I feel the sun shinning down on me again.

Friday, June 24, 2005

Les Choristes

The Chorus - a great movie! *Heart-warming* A movie that I will watch some time again.

Weekend

I got my spectacles today finally. My power has increased. Right = 1.00, and Left 1.25 :( Bad! Specky girl now. Didn't realize that with the spec everything look clearer. Hehe! That just proved how bad it was. I am waiting to go back!

What shall I do tonight? I think I am going out but what should I do...Hhmmm..Hhmmm..
Long weekend for me. I m on leave on Monday! :) Rest rest rest... Yippie!

- Muffin -

Thursday, June 23, 2005

Quiet Thursday

Managed to finish some work today. Will need to write some reports tomorrow and emailed it to my manager before I install the Windows SP2. Hope it will not crash my laptop. :D It will probably takes 2 hours to install that. Luckily I have my workstation. Right now, I'm installing it on that machine. Hope it will be done by tomorrow and does not screw up.

I have *A LOT* of meetings next week. Mostly starting at 7 AM. :( Need to plan for work passdown as well. Need to find the most efficient way to do it as I only have 3 weeks to do it. Let's hope I don't scare her off with it. :D

I can't wait to go home. My mummy is cooking my favourite Nestum buttered prawns tonite. I just love to eat the Nestum stuffs. Crunchie and sweet. Yippie! Wanna go now...Bye bye all.

Wednesday, June 22, 2005

It's Wednesday

Feeling sleepy now. I did a lot things yesterday but I am too lazy to blog about it.
Anyway, people always ask me what type of guy I am looking for. I guess he gotta be smart, funny, trustworthy and romantic. Oh ya...and also he gotta be playful *wink wink*. Haha! I think Frosty is smart, funny, playful and romantic. Trustyworty so-so..maybe it takes time to really trust somemone.

When someone ask you the question "Why do you love me?" I will ussually say that i love u..it's just a feeling ok. That's what ussually everyone will say. But when it's breaking up time, you will have 101 reasons why you don't love that person anymore and you can't take it anymore. Or you simple say that feeling has changed or simply not compatible for each another. Not sure whether it is a good excuse or not. Or rather things happened between you and the 3rd party. I guess when it comes to r/ship, there is no right or wrong. You should never put the blame on anybody. Cos if its yours, it will be no matter what. If both of you are meant for each another it will be....:)

I am thinking of going to my new cubicle in the lab to do some cleaning on the weekend. Hmmm or maybe I will just do it on Monday since I will be on leave and going there. Other than that, See Mun jie jie said she want to bring me kai kai!
Let's see maybe I should go and eat a really good meal with her.

Cheerz to WEDNESDAY!!!

Tuesday, June 21, 2005

I hate rain!

Rain rain rain! It rained on me this morning. I only like the rain when I am home in my bedroom. DISLIKE THE RAIN!

Geeezz...I am in meeting! I am hungry too! Sleepy too!

I miss Muffin!

Monday, June 20, 2005

Help! Super hungry!

Opposite of this picture now...



E-san and me in Marche. So full after eating!

Stuck in meeting now. Tick tock tick tock...grrrrr.....

Sunday, June 19, 2005

Best thing this weekend - Movenpick ice-cream

I am back from my short vacation. Was in Singapore for Communic Asia. I saw something called the projection keyboard. Looked something like below..



Tired day I would say..walked a lot from Hall 6 to Hall 1 in Singapore Expo. Very cold inside too. Then after exhibition we left to Orchard. I did some Window shopping. Could not get my hair clips though. Wanted something like what I have with my Evita Peroni clip. Then met up with my long lost friend E-San. She is still the same except for her curly hair. Jiem said she looked so excited to see us. Hehe! Her reason was she havent been seeing me for such a long time. :) Think i will see her again in October.

Frosty also treated me Movenpick ice-cream. *Ice cream! Ice cream!* I can never say no to it. And i had my fav one Caramelita. It's with caramel..The taste of it melting on my tougue is indescribable.
This is actually one of my fav ice cream beside mcD's Mc flurry oreo. Definately tastier than mc Flurry. Should have gone to The curve Marche to get that ice cream on Saturday. Maybe they have it there :(

Then after dinner we walked around and finally went to a bar in ...(no idea where)
And i had my lychee martini :D Then Jiem got me another lychee martini with 3 lychees. But he 'stole' one, so i was left with 2 lychees. Offered frosty one, but he declined...pheewww...got to eat the lychees! :D

Short but it was a great weekend even though I was really tired. Gotta sleep in the car while they drove back to KL. Hard cushion and also noisy! They talked so loud!!!
But it was fun. I met up with Siok too this weekend and Riz as well. Apparently, all of us are from IT line except for Siok. :)

Gosh I m hungry now. I am suppose to go hiking with see mun later..but looks like it will rain. Hmmm...Frosty is still sleeping..aiyo...he told me he will work today...but looks like he slept whole day. Poor him, must be all the torture he went thru this weeekend. :P One good thing is i think things will get better with Frosty or rather maybe I am more busy figuring out my whole life and what I intend to do with it. 40 days to leave work and start a new life(more like a new direction) with more exciting things to come!

Gotta settle a few things next week. Stressful thinking bout it. Another stress thing is to think about dinner tonight. It's father day today. Happy Father's Day. By right ussually I will bring everyone out for dinner. But nowadays with just my mom, dad and me we just dont have the mood to go out to eat. The house feels empty and quiet without my brother.

Tata!

Wednesday, June 15, 2005

What a 'lovely' morning?

Well, I woke up at 6AM today. It was raining when I woke up today. Arrgg...wish I could continue with my sleep but I can't, I had a meeting this morning. Not really a good one. Actually depends how you see it. I shall not say much about work as we are not suppose to talk about it. So ya...I woke up with a ? left in my IM from a friend. Something is wrong with my IM..showing online status sometimes while I am not around. :) It's still raining now. I am waiting for a reply..shrugz. I hope i get it soon, I am suppose to meet up with that person later. Or maybe I should just pop-up in front of the office later. Hehe!

On another note, I might be watching Mr. and Mrs Smith tonite with my colleagues, only if they could get the tickets.

Tomorrow night I will be flying to KL. Excited? Ya i guess so..who won't be execited to not be in the office :) of coz the I am more happy to see my Frosty.

It's also raining in Singapore right now, must be raining in KL too.

Have a fun rainy day!

Tuesday, June 14, 2005

S-L-E-E-P-Y

Help i m so sleeping..counting down to go home and rest. Do you believe in long distance relationship? It sure give the couple a tough time! Nobody to hug you to watch tv after a long stressful day at work. When the time come..you start asking yourself what's the point? WHat's the point of having someone so far away? He can't even be there for you? And you always gotta wait till you see him and tell him, maybe by that time it's too late. All these hapenenings, time passes by...feeling change...So what? Everyday ppl also change! So just let things be. :)

Why do i crap so much nowadays? I need to get my zing in life back this weekend from Frosty. Feeling hungry and sleepy..weird I did go out for lunch today.

-Su Ling-

Monday, June 13, 2005

Long term relationship

The story for today is this blog title. Does it matter? It doesn't. You can go out with someone for 3 years, 5 years or even 8 years but at the end of the days you realize both of you are in different directions in life. Sad but true, sometimes the longer you be with someone, the more you see in them, the more you realize you can't live with them forever. My point is even if you have been going out with someone for 10 years, when things change, it will just happen. Life is so unpredictable.

It takes you so long to realize it. Sad sad! Usually when the relationship ends is because of imcompatible. But if you do not go out and be with someone how do you know whether you are compatible or not. I guess that is part of life. Nothing much you can do with it but just treasure the sweet moment you have with them.

Of course, I do not hope things like that will ever happen to me again. I do not want to go thru that cycle again. It's painful and people will go againsts you..especially when he is such a nice and good guy. Sometimes your friends or family just dont see the things you see. Only the 2 ppl in the relationship see it. It's easy to let it go, but the people around you will give you the fear and keep reminding you that he is such a lovely guy.

My thoughts for today!

Well have a good Monday!

Sunday, June 12, 2005

The weekend

It's Sunday night..5 minutes to 10 PM. I am feeling sleepy alreayd. I wonder why...I slept a lot today.

Just a quick summary of what i did this weekend. Well on Saturday, I woke up and have my lunch. I ate 2 dumplings. It was the dumpling day festival and also Mr. Frosty's mum birthday. They all went to eat seafood. After lunch I went to Gurney to collect her diamond ring which my dad bought for thier wedding aniversary. Then we went around shopping. I bought some tops.

After Gurney, I went with my mom to the market to buy cream cheese and some baking stuff. Then we left to buy some stuff for tea time...later at night Frosty send me a chinese message. Mushy mushy one. Basically, it meant that he is thinking of me and missing me. But the direct translation mean, that I miss you like the mice miss the rice, everyday want to save the rice so i can make u a dumpling during the dumpling festival. Everyday want to make dumpling for you. :)

Today was a lazy day, I managed to get my hair trim. Bad hair, split ends. Then went to have bak kut teh. So full now. Talking to Frosty now, he is figuring out why he is like that? (I can't tell it here) Well Well Frosty is a funny guy! I am glad I have the entertainer Frosty! SOmeone told me Frosty loves me a lot. I wonder if that is true...Hmmmpss...

Good nite all..

Friday, June 10, 2005

Big hug to my dear Frosty

I am missing Frosty already eventhough I didnt see him for 2 days only. Kisses to Frosty for accompaning me last week. Aprreaciate it. Muaccckss!!

Wonder what is Frosty doing now? Must be hibernating!!!

This is Frosty. Always not wearing a tee. That's makes him Mr. Frosty?

Hehe! My funny Frosty.





Have a good weekend all!

Monday, June 06, 2005

Wake Up!!

Mr. Frosty is still sleeping....What time will he wake up? He slept around 5 AM last night while I went to bed around 1 AM. Now i gotta wait for him before we can go for lunch. :( It was a long weeekend for me. Back to office tomorrow...

Have a good week ahead!

Thursday, June 02, 2005

It's 6.30 AM

I have a meeting this morning. So sleepy...slept around 1 AM last nite. I have tons of meeting today. Basically, can't do anything except attending meeting the first half day. I thought Mr. Frosty haven't slept and can entertain me. But looks like he gone to bed. Poor me...stuck in the meeting session. I got another meeting with a group of tough people. *shrugzzz* Sleepy Sleepy Sleepy...

My bro is leaving for MMU today. Before that they are stopping by in KL, sob sob....home alone for today till next week Wednesday. Boring boring boring...I don't like the feeling of nobody to greet me back home. Actually, I am afraid to lose my love one. Really afraid....

I miss my Frosty!!! I need sleep. Thursday doesn't make me feel good. Weird. I m always happy on Wednesday onwards. Maybe right now, I JUST WANT TO SLEEP!!!!!!!
Teacuppa.com - Gourmet Teas for all!
{loves}
cheesecakes
strawberries
ice-cream
satay
chee cheong fun
curry laksa
penang laksa
ba kut teh
popiah
nasi lemak
crabs
peking duck
watching TVB drama
travelling
talking to stranger
walking alone in an empty street
{hates}
pretentious people
waking up early
naughty Frosty
{recently}
{movie watched}
{archives}
September 2004
October 2004
November 2004
December 2004
January 2005
February 2005
March 2005
April 2005
May 2005
June 2005
July 2005
August 2005
September 2005
October 2005
November 2005
December 2005
January 2006
February 2006
March 2006
April 2006
June 2006
July 2006
August 2006
April 2007
May 2007
June 2007
July 2007
August 2007
September 2007

{credits}