{about me}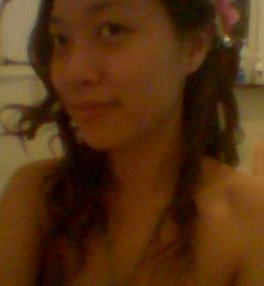 Name: Su Ling
Location: Georgetown, Penang, Malaysia

Simple things make me happy!

See my complete profile
{disclaimer}
This blog is solely MINE It contains MY photos, thoughts, hopes, dreams, secrets, and fears. I write because I want to, and you read because you want to. If you don't want to read, then don't. It's that simple.
Tuesday, May 31, 2005

What's up?

I'm in training right now. Sleepy. Instructor is explaining some c++ programming stuff which I already knew. Sometimes it really make me wonder, how can you work in a project if you don't have programming background? It's gonna be a tough road. A degree or double degree in inter-related fields are very useful...Hmmm...I should have done something else instead of doing my Masters in Comp. Sc. hehe! Maybe it's the fear of changing field sometimes.

Hmmm enough of crappy stuff about that...none of my biz soon. In my next blog soon I will give some history of Mr. Frosty. I will try to get some pictorial history. :)

Till then...

Sunday, May 29, 2005

Introducing Mr. Frosty..








Friday, May 27, 2005

Accident

I bang my car earlier today. Slight dent and scracthes on my car. :'( Must be my disturbed mind. Crap..annoying! On my way I did see another accident. Sometimes I wonder how can it happenned. The guy actually bang the whole lamp post along the road down. Aiyo...how did he drive? went bersek?

Anyway, I am feeling blue. Don't feel like bloggin a lot..

Till then have a good weekend.

Thursday, May 26, 2005

Oh happy day..

Pof me having fun with the girls. Wish time could turn back sometime. Then today will not be like this...








Hmm I blog a lot today..

This morning when I came to work, I couldn't use the usual road. There was this car accident and they blocked the tunnel. So I gotta re-route myself. Anyway nothing interesting bout that.

I have tons of things to do today but no idea why I have so much to blog today. Most probably is because I have to write an abstract to be submited tomorrow. Getting bored thinking of how to write it. I also gotta debug something and entertain some emails in my inbox.

I think I make Mr. Frosty unhappy last nite. I always tell myself to stop worrying too much but somehow it just happenned. Why do why I want to be like this? Why not I just please Mr. Frosty and praise him all the time? Say the sweetest things and ignore all the stuffs in life...just like my past relationship...I could not sleep last nite and kept me thinking all nite.

I came out with something last nite "do not worry about tomorrow, for tomorrow will worry about itself.Each day has enough trouble of its own. After all, today is the tomorrow you worried about yesterday." Actually it's not something that I just came out..I used to be an easy and free going person. Maybe that time I was just looking for a fling. But with Mr. Forsty I hope things will turn out right. But then again, I know is not a one way street to make it happenned. I believe in a relationship..it's always a choice for you to make it happenned eventhough there's a lot of arguements but if you want to make it happenned it will happen and last. But if you seriously think that it is something wrong and want to get out, it will never work out. Mr. Forsty used to tell me a lot things long time ago...but I think it does not apply anymore. Sometimes Mr. Frosty that hurt me a lot as things he said nowadays were different than before. Again it proved me right with my own theory. But I love Mr. Frosty. He is funny with his Frosty look. Heh heh!

Aiyo...I think I got to serious into it. I better blog about something esle..hmmm...There's a technical talk later. Half day gone. I still have stuff to write for my abstract. Opss...it's 12 PM. I was supposed to go USM to make some payment for my paper publication. Maybe I will go this Saturday morning, as tomorrow I have group lunch. Hmmpp which mean no afternoon nap for me :(.

This week I was in training. Next week too. Most of my June calendar is full with trainings(either getting training or being an instructor) or meetings. Don't really like giving training as after that, we will have a lot issues to deal it. ;) There's one class in June and I found out currently there's 18 ppl enrolled in it. I hope that number dont grow anymore. Then, gotta give extra training next week Thursday from 6AM-8AM for the Oregon folks. Aiyo...so early again!

First I came in the office today I wanted to blog bout the song Stuck on you by Lionel Richie. A very nice cheesy song. Ya..but what the heck, I love it. The lyric is posted below. And the song is repeating over and over again in my WMP. Mr. Frosty always say I am crazy to do such thing. But somehow I am used to it. Sometimes I am so busy, i wont even realize that I have been listening to the song for 3-4 hours. :D

I also posted after breakfast an a article about chance or choice. Something that I read sometime ago. One thing that i strong believe is that we will never find someone perfect coz there is noone who is perfect. We should always find someone who you think fit you perfectly and also learn how to love him perfectly with his imperfections. Just like the saying in the movie Crazy Beautiful "There's something beautiful in my imperfections". It's one of my favourite movie.

Another movie Autumn in New York is also one of my favourites. A really touching one, however with a sad ending. Richard Gere is truly a STAR!!

What's up for the weekend? Ohh...might also be going for a horse racing show this Saturday. Other than that I think I want to rest at home. ohh...I think I will have durian to eat tomorrow. Yippie...chilled durian :D

I think I have crapped enough. I want to run down to eat pasembur. And later continue writting my abstract. I will post some picture later...happy pictures..

Cheers..have a good Thursday!

Chance or Choice?

Something that I read not long ago..something really sweet..something that make you smile that you have someone with you in your life..a chance that God has created for you but always your choice to have it..be thankful for it.

When we meet the right person to love, at the right place, at the right time, that's chance.When you meet someone you're attracted to, that's not a choice... that's chance.Being caught up in a moment (and there are a lot of couples who get together because ofthis) is not a choice, that's also chance. The difference is, what happens afterwards.Will you take that infatuation, that crush, that mind-blowing attraction to the next level? That's when all sanity goes back, you sit down and then contemplate whether you want to make this into a concrete relationship or just a fling.If you decide to love the person, even with his or her faults, that's not chance... that's choice.When you choose to be with a person no matter what, that's a choice. Even if you know there are many people out there who are more attractive, smarter, and richer than your mate, and yet, you decide to love your mate just the same, that's choice.Infatuation, crushes, attraction comes to us by chance. But true lovethat last is truly achoice... a choice that we make.Regarding soulmates, there's a beautiful movie quote that I believe is so true about this:"Fate is building a bridge for someone you love."I do believe that soulmates do exist, that there is truly someone made for you... but it's still up to you to make the choice if you're going to do something about it or not.We may meet our soulmates by chance, but loving and staying with our soulmate is still a choice we have to make...

Stuck on You by Lionel Richie

Stuck on you
I've got this feeling down
Deep in my soul
That I just can't lose
Guess, I'm on my way
Needed a friend
And the way I feel now I guess
I'll be with you till the end
Guess I'm on my way
Mighty glad you stayed
I'm stuck on you
Been a fool too long I guess
It's time for me to come on home
Guess I'm on my way
So hard to see
That a woman like you could wait
Around for a man like me
Guess I'm on my way
Mighty glad you stayed
Oh, I'm leaving on that midnight train
And I know just where I'm going
I've packed up my troubles
And I've thrown them all away
Because this time little darlin'
I'm coming home to stay


I'm stuck on you
I've got this feeling down
Deep in my soul
That I just can't lose
Guess, I'm on my way
Needed a friend
And the way I feel now I guess
I'll be with you till the end
Guess I'm on my way
I'm mighty glad you stayed

Wednesday, May 25, 2005

Long weekend

I watched Star Wars but it wasn't that good! So-So only. I think Mr. Frosty was disappointed with the movie. Hihi! He wanted to watch it badly. This weekend also Mr. Frosty make me angry!!!!!!!!!!!!!!!!!!!!!! Don't need to tell it out here.

LAst weekend we also went to hike Bukit Hijau, near my house. I think I have not been exercising enough nowadays. Can't blame me, its always raining these days.

Today, this morning it was raining too. I only managed to reach office at 9 AM. Bad traffic!

There's another thing that is changing in my life soon! I am glad it's happening and I have no regrets with it. There are plenty of opportunities out there. Afterall, we are living in Asia, definately a lot of exciting things to see in future.

Till then have a good Wednesday. It's my favourite day.

Cheerz!

Friday, May 20, 2005

Star Wars

I'm going to watch Star Wars later with my colleagues and also Mr. Frosty. I hope Frosty will reach on time. Nothing much today...had team building session just now. Had a lucnh gathering and some games. Ended pretty early. So I am taking some time to blog. :)

It's gonna be a long weekend. Monday is replacement holiday for Wesak day.
It's always raining nowadays. I thought it would have stop since it has been raining for the one whole week.

Hope everyone have a good weekend.

Friday, May 13, 2005

Vietnam Photos

Vietnam was a blast. Bought a lot of stuffs back. Walked a lot too. Tiring trip. And now I am not feeling too well. So it's gonna be a short blog. Below are some pictures taken:








Have a good weekend!

Thursday, May 05, 2005

Vietnam

I'm leaving for Ho Chi Minh on Saturday early morning. Really early, I think my flight to KLIA is 6 AM in the morning. And connecting flight is at 8AM or 9AM. I am almost done with my packing. I am going there with my lovely friend See Mun

Places that we plan to visit are..

Nha Trung Bay Toi Ac Chien Tranh Xam Luoc (War Remnants Museum)
Chua Ngoc Hoang (Jade Emperor Pagoda)
Notre Dame Cathedral
Buu Dien Truong Tam (Post Office)
Dinh Thong Nhat (Reunification Palace)
Vien Bao Tang Lich Su (Historical Museum)
Cholon (Chinatown)
Chu Chi

Plan to eat Pho too. Yippie. Vacation time soon.

Have a good weekend!
Teacuppa.com - Gourmet Teas for all!
{loves}
cheesecakes
strawberries
ice-cream
satay
chee cheong fun
curry laksa
penang laksa
ba kut teh
popiah
nasi lemak
crabs
peking duck
watching TVB drama
travelling
talking to stranger
walking alone in an empty street
{hates}
pretentious people
waking up early
naughty Frosty
{recently}
{movie watched}
{archives}
September 2004
October 2004
November 2004
December 2004
January 2005
February 2005
March 2005
April 2005
May 2005
June 2005
July 2005
August 2005
September 2005
October 2005
November 2005
December 2005
January 2006
February 2006
March 2006
April 2006
June 2006
July 2006
August 2006
April 2007
May 2007
June 2007
July 2007
August 2007
September 2007

{credits}