{about me}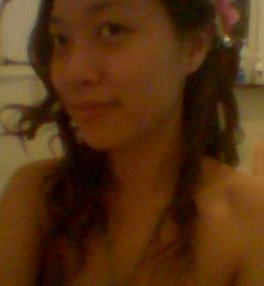 Name: Su Ling
Location: Georgetown, Penang, Malaysia

Simple things make me happy!

See my complete profile
{disclaimer}
This blog is solely MINE It contains MY photos, thoughts, hopes, dreams, secrets, and fears. I write because I want to, and you read because you want to. If you don't want to read, then don't. It's that simple.
Friday, April 22, 2005

When?

Goodbye is hard to be said. Afraid to be alone.
Afraid of the fact that not all love stories end with
"...and they live happily ever after."
Sometimes things just happen. It's beyond our control.

It's always not my choice to do so. But sometimes there's
no one to be blamed. Maybe the time has come...

Weekend again

It's Friday again. I woke up 5AM today for a meeting at 6AM. Feeling so sleepy now, i think i gonna work half day today as soon as i finish up some work. Yippie what should i do this weekend. I know i have an appointment tomorrow to meet my lecturer tomorrow. then probably going to catch Lee Hom on Saturday, all depends on my mood. Probably going to check out Bagan tonight and hopefully have martinis.


Cheers all!

Monday, April 18, 2005

Weekend is over

I just got back from KL last night. I ate satay this weekend. Delicious! I can't find any good satay in Penang. Another great thing that happenned was my seat was upgraded to Biz Class seat. :) Well is the beginning of the week, but Thursday is a holiday here. Yippie..gonna be a short week for me!

Friday, April 15, 2005

Weekend

I'm flying to kl at 3PM today. Excited to see my lovely bf again. Meeting up his friends for dinner tonite. On the other hand, I have a paper to submit end of April. Hoping that I could hand in before my trip to Ho Chi Minh City. Been thinking a lot lately, and kinda figured out what I'm gonna do next. Unless upon coming back from HCMC is gonna change my mind about it. But I doubt it. Gonna be a tough time dealing with it. But sometimes in life we gotta do what we want and stop wasting time!

Have a great weekend all. I know gonna have a good time this weekend.

Cheerz!

Wednesday, April 06, 2005

Rain

It was raining this morning when I woke up. I wish I don't have to drive to work! :( It would be nice if I could continue my sleep. Haven't been sleeping well lately. On the other hand is Wednesday. Soon it will be WEEKEND again! Something to cheer about?

Friday, April 01, 2005

April Fool

Hmmpp...April fool! This also mean I have been working for one year! Time flies! And hopefully tomorrow will be beautiful! Have a good weekend everyone.
Teacuppa.com - Gourmet Teas for all!
{loves}
cheesecakes
strawberries
ice-cream
satay
chee cheong fun
curry laksa
penang laksa
ba kut teh
popiah
nasi lemak
crabs
peking duck
watching TVB drama
travelling
talking to stranger
walking alone in an empty street
{hates}
pretentious people
waking up early
naughty Frosty
{recently}
{movie watched}
{archives}
September 2004
October 2004
November 2004
December 2004
January 2005
February 2005
March 2005
April 2005
May 2005
June 2005
July 2005
August 2005
September 2005
October 2005
November 2005
December 2005
January 2006
February 2006
March 2006
April 2006
June 2006
July 2006
August 2006
April 2007
May 2007
June 2007
July 2007
August 2007
September 2007

{credits}