{about me}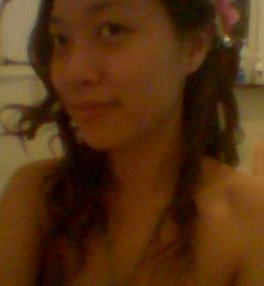 Name: Su Ling
Location: Georgetown, Penang, Malaysia

Simple things make me happy!

See my complete profile
{disclaimer}
This blog is solely MINE It contains MY photos, thoughts, hopes, dreams, secrets, and fears. I write because I want to, and you read because you want to. If you don't want to read, then don't. It's that simple.
Wednesday, March 09, 2005

Wei Yi

Some thoughts - How two people can be in a relationship, yet feel so differently about one another. She might be unhappy, while he might be completely convinced that she is "the one and only".

Nice song Wei Yi by Lee Hom


Wo de tian kong duo mo de qing xi
tou ming de cheng luo shi guo qu de kong qi
qian zhe wo de shou shi ni dan ni de xiao rong que kan bu qi

*shi fou yi ge xing xing bian le xing
chong qian de yuan wang ye quan dou gei pao qi
zhiu jing wowu fa hu xi lian zhi ji de ying zhi dou xiang tao bi

(chorus)
Baby ni jiu shi wo de wei yi liang ge shi jie dou bian xing
hui qi tan he rong yi
que ding ni jiu shi wo de wei yi du zhi dui zhe dian hua shuo wo ai ni
wo zhen de ai ni
Baby wo yi bu neng duo ai ni yi xie

*repeat
(chorus)
qi shi zao yi chao guo le ai de shi xian

(chorus)
Teacuppa.com - Gourmet Teas for all!
{loves}
cheesecakes
strawberries
ice-cream
satay
chee cheong fun
curry laksa
penang laksa
ba kut teh
popiah
nasi lemak
crabs
peking duck
watching TVB drama
travelling
talking to stranger
walking alone in an empty street
{hates}
pretentious people
waking up early
naughty Frosty
{recently}
{movie watched}
{archives}
September 2004
October 2004
November 2004
December 2004
January 2005
February 2005
March 2005
April 2005
May 2005
June 2005
July 2005
August 2005
September 2005
October 2005
November 2005
December 2005
January 2006
February 2006
March 2006
April 2006
June 2006
July 2006
August 2006
April 2007
May 2007
June 2007
July 2007
August 2007
September 2007

{credits}