{about me}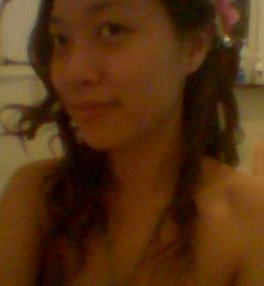 Name: Su Ling
Location: Georgetown, Penang, Malaysia

Simple things make me happy!

See my complete profile
{disclaimer}
This blog is solely MINE It contains MY photos, thoughts, hopes, dreams, secrets, and fears. I write because I want to, and you read because you want to. If you don't want to read, then don't. It's that simple.
Tuesday, November 30, 2004

Audrey Hepburn and Bon Jovi

Audrey Hepburn - she's truly a star. My fav movie Breakfast at Tiffany's and the song she sang in the movie "Moon River."






I was getting bored at work today...I suddenly noticed I have my Bon Jovi's MTV - All about lovin' you..Love this song a lot. You guys should watch it, if you have never seen this MTV before. Very romantic! But don't think it will happen in reality...


Here's the lyric of that song..(not sure whether I posted it before)


Looking at the pages of my life
Faded memories of me and you
Mistakes you know I've made a few
I took some shots and fell from time to time
Baby, you were there to pull me through
We've been around the block a time or two
I'm gonna lay it on the line
Ask me how we've come this far
The answer's written in my eyes
Chorus: Every time I look at you, baby, I see something new
That takes me higher than before and makes me want you more
I don't wanna sleep tonight, dreamin's just a waste of time
When I look at what my life's been comin' to
I'm all about lovin' you
I've lived, I've loved, I've lost, I've paid some dues, baby
We've been to hell and back again
Through it all you're always my best friend
For all the words I didn't say and all the things I didn't do
Tonight I'm gonna find a way
Chorus: Every time I look at you, baby, I see something new
That takes me higher than before and makes me want you more
I don't wanna sleep tonight, dreamin's just a waste of time
When I look at what my life's been comin' to
I'm all about lovin' you
You can take this world away
You're everything I am
Just read the lines upon my face
I'm all about lovin' you
Guitar Solo
Chorus: Every time I look at you, baby, I see something new
That takes me higher than before and makes me want you more
I don't wanna sleep tonight, dreamin's just a waste of time
When I look at what my life's been comin' to
I'm all about lovin' you
All about lovin' you


Have a nice day!


Bye bye...(leaving my lovely cube)



Monday, November 29, 2004

记事本

I heard this song in my friend car over the last weekend. I heard this song in the karoake a lot of time before. Seen the MTV before. Kelly Chen was crying a lot in the video. It's a very sad song actually but I still like it. Don't know why.


In other small news, this morning during breakfast I was talking to one of my colleagues, that I will learn to read mandarin from chinese music, just like LJ. The only chinese I can read is my own name of coz, number 1-10, big and small. This is because you will always see 大 (big) and 小 (small) when you are buying food. :)


The lyric of 记事本(ji shi ben = diary)


翻开随身携带的记事本
写着许多事都是关于你
你讨厌被冷落
习惯被守候
寂寞才找我
我看见自己写下的心情
把自己放在卑微的后头
等你等太久
想你泪会流
而幸福快乐是什么
爱的痛了
痛的哭了
哭的累了
日记本里页页执着
记载着你的好
像上瘾的毒药
它反复骗着我
爱的痛了
痛的哭了
哭的累了
矛盾心里总是强求
劝自己要放手
闭上眼让你走
烧掉日记重新来过
重新来过



This song is repeating over and over again in my WMP. I'm waiting to go for my ice-cream break. I'm having headache now and feeling cold. I think they did something to the centralized air-con. Feeling cold since last week.


Cheerz!





Sunday, November 28, 2004

Cheesecake

I had very little sleep this weekend...sob..sob. I just came back from Dim Sum. Still feel quite full. But I need to go over to a friend's place to eat cheesecake. His cheesecake better be good. :D Totally, forgot bout' this date with his cheesecake. Hope the his first attempt of baking cheesecake would be successful.


On other news, I had a visitor this weekend. Actually feel bad for being a *lousy* tour guide and abandoning him right now. But I can't resist myself from the cheesecake. :P


Anyway, I gotta run.


Cheerz!



Saturday, November 27, 2004

Seven Seas

Sitting by the window
All day thinking of you
Watching the days go by, I started to cry
But they weren't tears of sadness
They only meant I love you
And I wanna tell you girl that I, oh, I


I'll travel 'round the seven seas for you
It's written in the melody I adore you
I wrote my love a symphony
To show you there's nothing I won't do
Baby I'll walk around the China wall for you
If there's a way I'll do it all for you
Anything you want me to, you know I would do


People think I'm crazy, they say
I'm just a nothing
Letting my life pass me by
Believing you're with me
Well I can't speak for no one
But in my heart I know you love me
And that's why I'll always tell you I
Oh I, Oh I, Oh I


Nitez!



Monday, November 22, 2004

Lucky?

Should I consider myself lucky? I just realized that my driving licence expired May 2004 which mean I have been driving illegally on the road for the pasr 6 months. I went to renew my licence this morning. No longer a criminal! :)


I think I should go and buy lottery later today. I will buy my licence numbers. :)


Monday, November 15, 2004

Macau Trip

Here are the pictures taken in Macau. A very nice place to go. I find this place very funny as you get to see English, Chinese and Portuguese signboards. You will see names like Fruja de Hua Xin or Mercado de Macau. :)


Macau is a former Portuguese enclave that was initially established as a missionary trading post in 1513 and thereafter became Asia's first European colony. In December 1999 it was reunited with China.


Over 400 years of Portuguese rule has endowed it with a distinctly southern European feel. Macau's balmy climate, outdoor cafes, Portuguese place names written on colorful tile squares, cathedrals and public squares. It doesn't feel like you are in Asia.






Our first stop was to this place called Margaret's .... NATA. The tarts were DELICIOUS. At the end of the trip, we actually went to this restaurant to get more tarts to bring back to Hong Kong. Delicious..delicious!!!






The tarts...YUMMY!






Santa Casa da Misericordia..






I like this picture. Took it on purpose. No idea why.... :)






The most famous relic is the Ruins of St. Paul, once dubbed the "greatest monument to Christianity in all the Eastern lands".






Museu de Macau...






Before we left Macau, we went to a famous Portuguese Restaurant called Solmar. But the food was SO-SO only.


A great place to go too. I only spent one day there. I will definately want to go there again in future. Air Asia will have new flight to Macau in December 15. Check it out at Air Asia.


Macau NEW! 1st flight December 15, 2004 from RM 636.00 per person


Everyone is still on vacation tomorrow. But I will be working. :( I know a bunch of people who are not working tomorrow.


Cheerz!



Wednesday, November 10, 2004

Hong Kong

I just tried myspace function today after such a long time. Uploaded my Hong Kong and Macau photos. Very cool feature but I think the upload section should allow more uploads at one time instead of 3. :)


Here are the photos, I will blog more bout' them later. I need to attend to something right now.


Photo of Victoria Peak. We went there on our first night in HK. Such an amazing night view. The view will indeed leave you speechless. The next day we visted the Victoria Peak again. This time for the morning view. You can see the concrete jungle of Hong Kong.






Then we visited the Yuen Po Street Bird Garden. So many colorful birds to see. The birds here are much smaller compared to those in Brazil.






This is the Flower Market. The shops and sidewalk resemble a veritable paradise with blooms of all colours. Lovely..lovely..We also visited the Goldfish Market. But I don't have any picture of it. Will get from my friends later.






This is the ladies' market. You can get clothes, accessories as well as beauty products and other knick-knacks at a very cheap prices.






We took a boat ride in the floating city of Aberdeen. The people(fishermen and family) basically live in the boat. They have water and electricity too. Can you actually stay in a boat? Here is the biggest Jumbo Floating Restaurant owned by Mr. Stanley Ho - the God of Casino.






We did a lot of shopping in Hong Kong. We went to Yau Ma Tei, Mui Kai, and Jade Market. On friday night, we went to Lan Kwai Fung to have some drinks. It was really packed with people. Definately, a fun place to hang out. I have more pictures but it's in my colleagues' camera. Will upload them later.


On my last day, I tried smelly taufu. OMG, I couldn't take it. No way I gonna taste that thing again. And it was the so 'called' best smelly taufu in Hong Kong, somewhere in Prince Edward. I can't remember what else I did in Hong Kong. I think I missed out some stuffs. To be continued later.





Wednesday, November 03, 2004

What a week?

BUSY! BUSY! BUSY! Need I say more?

Teacuppa.com - Gourmet Teas for all!
{loves}
cheesecakes
strawberries
ice-cream
satay
chee cheong fun
curry laksa
penang laksa
ba kut teh
popiah
nasi lemak
crabs
peking duck
watching TVB drama
travelling
talking to stranger
walking alone in an empty street
{hates}
pretentious people
waking up early
naughty Frosty
{recently}
{movie watched}
{archives}
September 2004
October 2004
November 2004
December 2004
January 2005
February 2005
March 2005
April 2005
May 2005
June 2005
July 2005
August 2005
September 2005
October 2005
November 2005
December 2005
January 2006
February 2006
March 2006
April 2006
June 2006
July 2006
August 2006
April 2007
May 2007
June 2007
July 2007
August 2007
September 2007

{credits}